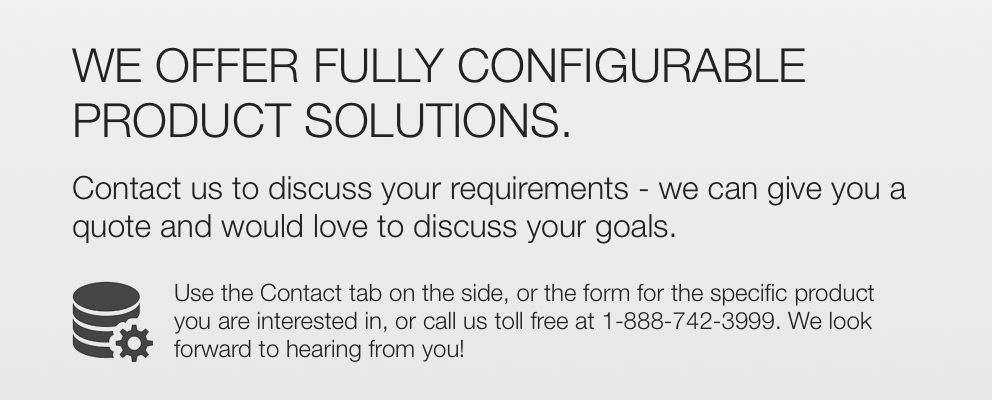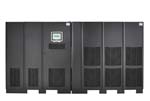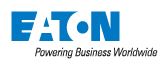 In 2007, Eaton launched the Power Xpert™ 9395 UPS, setting the standard in transformer-free power protection technology. The new Power Xpert 9395 high performance model offers enhanced benefits through proven technologies and advanced features. You can expect even better performance with a lower overall cost and proven high reliability.
Key features:
Low total-cost-of-ownership (TCO) through industryleading efficiency: 99 percent in Energy Saver System (ESS) and up to 97 percent in double- conversion
Less stress on key components, greatly extending their life through the implementation of a three-level converter design
Capacity can flex to meet data center growth by adding an additional UPM in the field
Significantly reduces HVAC and operating costs by producing 33 percent less heat
Up to 20 percent more power in the same footprint as the flagship 9395 UPS (250 kW to 300 kW power module) that powers up to 20 percent more IT racks
Modular design allows for inherent redundancy, a critical feature that prevents dropped loads

For more than 40 years, Eaton® has been dedicated to delivering the most technologically advanced products for our customers' mission-critical applications—a commitment exemplified by the Power XpertTM 9395 UPS. With an unprecedented level of power performance, reliability and energy savings, the state-of-the-art 9395 has raised the bar in three-phase power protection technology. The 9395 delivers a wide scope of superior customer-driven benefits unmatched by competitive UPS solutions, including:
Leading Sustainability
Highest efficiency ratings lower utility costs
Lowest total cost of ownership and lifecycle carbon footprint
Smallest footprint and weight
Lowest transportation and installation costs
Stronger Power Performance
Lowest input to THD enhance compatibility with upstream power systems
Lowest output THD • Optimum generator sizing
PFC power supply compatible
Highest Reliability and Availability
Powerware Hot Sync® wireless paralleling
Superior battery management
Inherent redundancy
Scalable architecture that adapts to increasing power requirements Robust manageability
Superior control and connectivity
10-inch color touchscreen display provides metering and management options
The reliable solution Providing high availability for your critical systems at all times, the 9395 was designed with numerous technological advancements that create an unprecedented level of reliability while emphasizing serviceability–lowering MTTR and enhancing availability.
Double-Conversion Design Offers The Highest Protection Possible
Unlike some other commercially available UPS technologies, the double-conversion design completely isolates output power from all input power anomalies and delivers 100-percent conditioned, perfect sine-wave output—regulating both voltage and frequency. Even when presented with the most severe power disturbances, power output remains stable. Output voltage THD is held within two percent of nominal specification for linear loads, and within five percent for nonlinear loads—making the 9395 ideal for supporting equipment that's sensitive to a distorted voltage input. Additionally, the 9395 excels at supporting leading power factor loads, which are becoming more prevalent in new or updated data centers. The 9395 handles leading loads, down to 0.9 power factor, without de-rating.
Inherent Redundancy Option
Surveys focused on efficiency in data centers reveal that UPSs are often under-loaded–frequently at less than 50 percent. To capitalize on this trend and create even greater reliability, you have the option to configure the 9395 with inherent redundancy. Traditional UPS manufacturers can't deliver this additional availability without adding a more costly second UPS module. Inherent redundancy option:
When at or below 50 percent capacity, the 9395's uninterruptible power modules (UPMs) automatically act as N+1 redundant systems.
Key Applications
Large data centers
Colocation facilities
Server farms
Telecommunication installations
Internet service providers
Transportation systems
Security operations
Broadcasting and entertainment
Process control equipment
Financial systems
Credit card operations
Healthcare
Industrial systems
Multiple medical imaging units