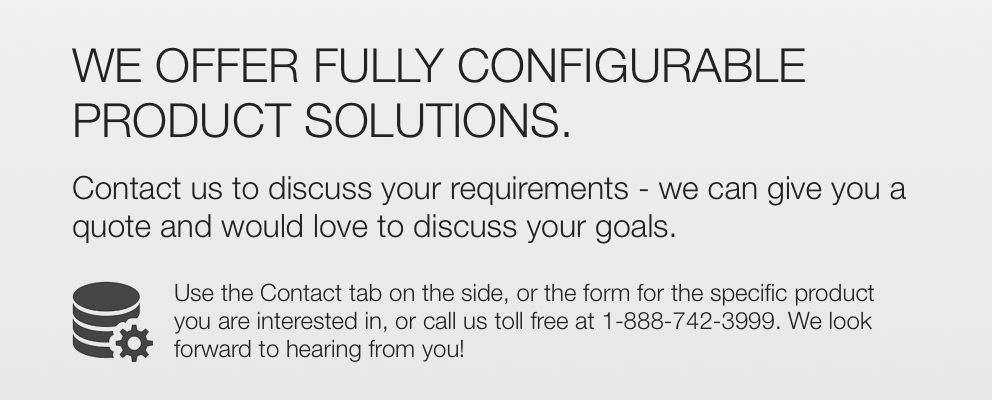 Reliable and efficient, the Toshiba T1000 Series is a single-phase double conversion UPS that is designed for IT and retail installations. Features a 0.9 output power factor and is available in a range of sizes from 1 to 6kVA. As a double-conversion online UPS, supplies uninterrupted, clean single-phase power to critical systems over large input voltage deviations without resorting to battery backup. And when paired with Toshiba's RemotEye™ 4, you can monitor and manage your UPS remotely with features such as email alerts, history/event logs, and remote client shutdown.

INNOVATIVE UPS SOLUTIONS FOR CRITICAL APPLICATIONS
Toshiba Uninterruptible Power Systems (UPS) features a specialized suite of single-phase UPS products renowned for reliable and efficient power supply protection and monitoring. Conveniently available in both tower- and rack-mount designs, Toshiba single-phase UPS products supply clean and uninterrupted power to the critical systems powering datacenters, telecommunications, retail, healthcare, broadcasting, and industrial applications. Toshiba single-phase UPS products are anchored by unique advantages resulting in innovative solutions for a wide range of applications:
INSULATED-GATE BIPOLAR TRANSISTORS
Developed in-house, insulated-gate bipolar transistors (IGBTs) are an input power factor correction technology. This technology allows UPS products to maintain a constant DC level without requiring more reactive power. IGBTs actively protect critical equipment by correcting potential power abnormalities such as spikes and brownouts. As a result, Toshiba single-phase UPS products are highly efficient with precise voltage control, wide input windows for voltage and frequency, and increased life expectancy.
TRUE ONLINE DOUBLE-CONVERSION
The true online double-conversion topology ensures delivery of clean and stable power to critical loads by converting and conditioning utility power first to DC and then back to AC. For extra precaution the UPS topology also isolates the critical load from utility power.
AVAILABLE OPTIONS
Toshiba UPS installations may be customized to meet varying application requirements thanks to a number of available options. Maintenance bypass systems and transient voltage surge suppressors provide additional protection from extreme utility power abnormalities. Isolation protection is available for the 1000+ and 1600XPi/XP Series UPS models.
REMOTE MONITORING
Toshiba offers a suite of products to monitor the status of one or many Toshiba UPS installations. RemotEye® is a complete Toshiba UPS management solution to control and monitor remotely via Simple Network Management Protocol (SNMP), Hypertext Transfer Protocol (HTTP), and Modbus TCP. Features include email notifications and automated orderly shutdown to minimize data loss. THREE YEAR WARRANTY Toshiba single-phase UPS products come standard with the security of a three year warranty including dedicated 24/7 customer service and support.