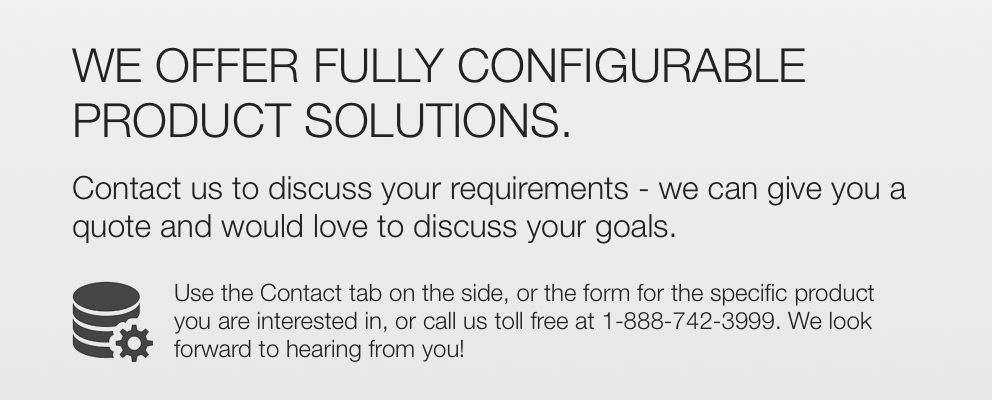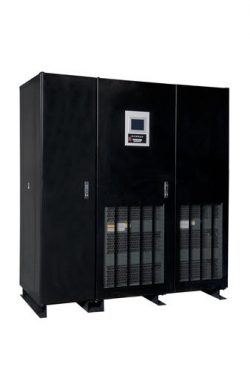 POWER & EFFICIENCY REDEFINE UPS PERFORMANCE STANDARDS
The Toshiba G9000 Uninterruptible Power System (UPS) utilizes state-of-the-art design and construction to deliver industry-leading efficiency, reliability, performance, and flexibility to meet today's critical power demands.
Next-Generation IGBT Technology
True On-Line, Double-Conversion UPS
Parallel Up to Eight Units
Input Power Factor > 0.99
Input Current THD < 3%
100% Unbalanced Load Capability
Wide Input Voltage Range +15%, -20% (Without Utilizing Batteries)
High Efficiency for Lower Operational Cost
Smallest Footprint & Highest Power Density in Industry
Electronic Battery Isolation for Battery Longevity
Generator-Friendly Design & Compatibility
Complete Front-Access for Installation, Operation, & Service
Handles Leading Power Factor Loads (Without Derating)
SNMP/Web-Based Monitoring
Three-Year Warranty for Lower Cost of Ownership

SMALLEST FOOTPRINT WITH HIGHEST POWER DENSITY
A High Efficiency Design separates the G9000 from the competition. Efficiency greater than 92.5% at 20% loading means lower power losses, reduced air conditioning needs, and reduced utility costs across a wide load range without sacrificing frequency or output voltage stability.
A Transformer-Less Design allows the G9000 to be lighter with a smaller footprint. With its compact size, the G9000 has the highest energy density per square foot of any UPS of similar capacity.
ADVANCED FEATURES FOR MAXIMUM PERFORMANCE
Fast-Switching IGBT Control Technology delivers up to 97% efficiency.
A Full IGBT Rectifier & Harmonic Input Filter reduce input total harmonic distortion (THD) which also reduces heat loss in associated feed equipment and increases component life.
An IGBT DC-to-DC Chopper produces lower DC ripple on the charging circuit, extending battery and capacitor life.
A Hybrid Static-Bypass Switch offers the highest level of dependability.
Improved Output Voltage Regulation provides superior transient response, easily handling 100% step loads without requiring battery support.
A Generator-Friendly Design allows sizing of 1.1 kW generator capacities per 1.0 UPS kVA load.
Units can be Paralleled up to eight modules for increased capacity and redundancy.
Robustly Engineered Units are built using the highest quality components to ensure reliability