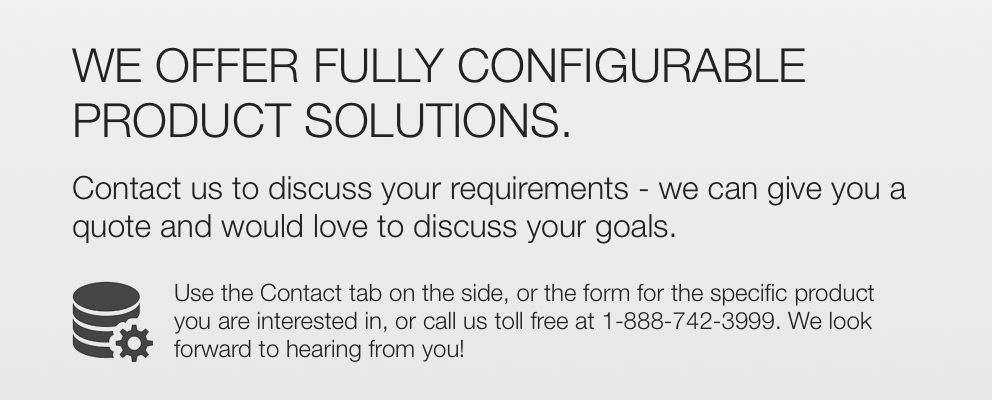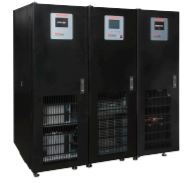 NEXT GENERATION TECHNOLOGY
The Toshiba 4400 Series uninterruptible power system (UPS) is the next-generation three-phase UPS. The double-conversion, all insulated-gate bipolar transistor (IGBT) 4400 Series UPS features a digitally controlled IGBT input rectifier, an intelligent low harmonic pulse-width modulation (PWM) output, state-of-the-art electronic battery isolation circuitry, and an easy to navigate local touchscreen interface. The small footprint and total front access mechanical design requires zero rear clearance and includes features such as top, bottom, and/or side cable entry, standard sized air filter provisions, and lockable keyed doors. Customization is available through a number of options, such as internal battery backup, internal transformers for specific voltage applications, and remote monitoring with the Toshiba RemotEye® 4 multi-protocol UPS monitoring solution.
0.9 Power Factor
High Efficiency
Small Footprint
Easily Installed

OPTIONS & ACCESSORIES
BATTERY CABINETS
Matching battery cabinets with Valve-Regulated Lead Acid (VRLA) batteries provide uniform installation appearance with various run times. The Toshiba 4400 Series UPS works equally well with either VRLA or flooded-cell battery backup.
AUXILIARY CABINETS
Matching auxiliary cabinets are available for uniform installation appearance. Options include maintenance bypass switch (MBS), power distribution, and subfeed breakers.
UPS MONITORING
RemotEye® 4 offers real-time control, monitoring, and analysis of UPS operation. The quick and easy-to-use software can automatically initiate an orderly shutdown to connected servers to minimize any risk of data loss. RemotEye® 4 also features a first-ever mobile website for monitoring UPS status updates on-the-go. Universal communications protocols compatible with RemotEye® 4 include Modbus TCP & RTU, BACnet IP & MSTP, HTTP/HTTPS, and SNMP. Compatibility with IPv6 also is included.