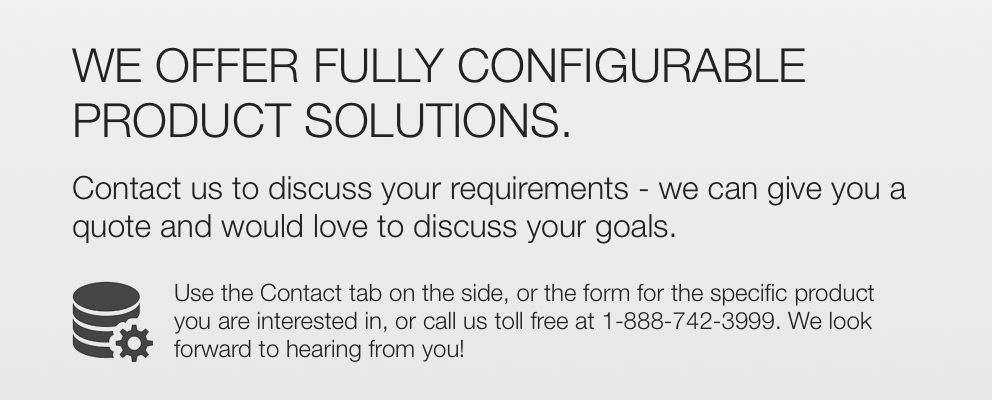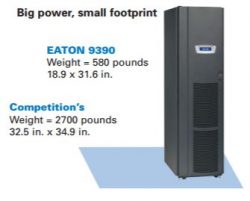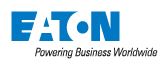 The 9390 supports up to 160 kVA to deliver power protection for small branch offices to large corporate data centers and communication networks. Up to four equivalent 9390 modules can be paralleled for additional capacity or redundancy, without having to utilize a central bypass cabinet. In all paralleling configurations, each UPS module operates independently yet is completely synchronized with the others. Parallel UPS modules can provide N+1, N+2 or greater redundancy.

Innovative Design Delivers Industry-Leading Power Performance
The Eaton® 9390 is a double-conversion uninterruptible power system (UPS) that resolves all utility power problems and supplies clean, continuous, uninterruptible power to connected equipment. Whether you're selecting a UPS for a branch office, manufacturing floor, medical facility, or data center, there's a 9390 model that delivers just the right combination of performance and price for your needs.
Features and Benefits:
Transformer-Less Design

Increased efficiency over transformer-based UPSs
Smaller footprint and higher power density
Lower installation and shipping costs

Flexible Installation

Mount directly next to a wall or even in a corner
Completely accessible for service and maintenance from front panel
Top and bottom cable entry

Voltage Options

Conventional 208V and 480V for standard US system designs
Available 400V for higher efficiency US system designs

Powerware Hot Sync

Easily expand system capacity
Sync parallel configurations without fail-prone control wires

Advanced Battery Management

Cyclical battery charging increases service life of batteries, reducing total cost of ownership
Sophisticated battery condition monitoring, testing, and alerts identify potential problems before they affect your load

Low Total Harmonic Distortion

Low input THD ensures compatibility with extended backup power sources (generators).
Low output THD provides clean pure power to operate the load safely and efficiently

Complete Line of System Accessories

Battery cabinets
Integrated distribution cabinets
Integrated accessory cabinets