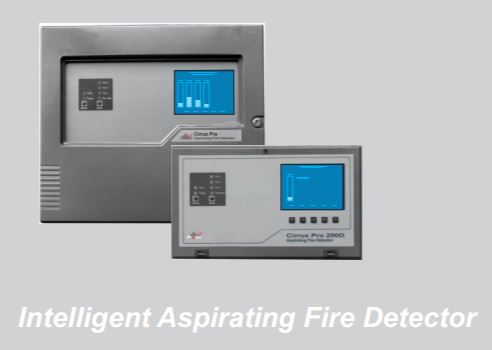 Intelligent Aspirating Air Sampling Fire detection
Before Smoke There Is Fire…
The new air sampling fire detection advanced intelligent CCD (Cloud Chamber Detection) technology from Protec combined the benefits of spot, laser, and cloud chamber detection into a single detector, and can detect before smoke. CCD provides paralleled technology which only detects combustion making it immune to false alarms from dust, dirt, temperature,  and humidity which plague other early warning air sampling and spot detectors. The introduction of CCD technology now allows for an aspirating system to be ultra sensitive while eliminating the nuisance alarms associated with other detection technologies.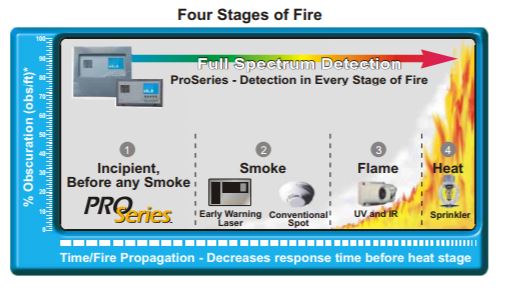 Before Smoke
The Most Sensitive Detector Available
No False Alarms
Detects in All Four Stages of Fire
Single Point Maintenance – Lower Cost
In addition to the advanced air sampling fire detection abilities when using CCD technology, single point maintenance allows for easily servicing the detection system. By eliminating the mandated yearly testing of each ceiling mounted spot detector (NFPA 72), the need for expensive lifts and hours of labor have been reduced to a few quick and simple tests performed at the detector.